Phoenix International Raceway Weather Forecast: When Will it Rain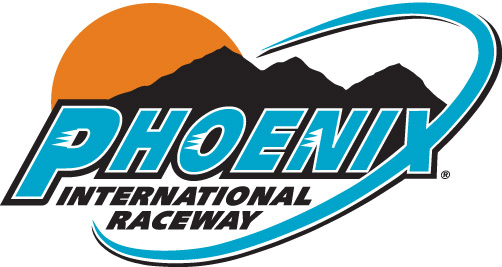 Click here for the Latest Forecast
Conditions in Phoenix, AZ:
Click here for Current Weather Conditions | Look at Doppler Radar | Mobile Friendly Site | Mobile Radar
Complete Broadcast Schedule From NASCAR.com
Phoenix, AZ
WED Feb. 23
THU Feb. 24
FRI Feb. 25
SAT Feb. 26
SUN Feb. 27

Sunny skies
Sunny skies
Sunny skies
Mostly Cloudy Rain developing
Cooler Showers ending.

High: 66



High: 65
Low: 432
High: 68
Low: 40
High: 63
Low: 41
High: 55
Low: 40
FORECAST UPDATE Wednesday 8:00 AM ET:
NEW UPDATE: Just as I though Tuesday night timing is going to be the issue with the rain. It will rain the question is WHEN? Right now I still think I need to leave showers in for Saturday night into Sunday but there has been a shift in some of the models bringing most of the rain late Saturday into Sunday.
If you are going to Phoenix this weekend prepare for rain sometime either Saturday or Sunday. I won't have a solid idea until Thursday. I will keep you updated.
PREVIOUS DISCUSSION 5PM TUESDAY:
Here is the first look at the NASCAR forecast for Phoenix International Raceway. Concerned about a trough coming in out of California, colder air and showers for Saturday night into Sunday. Timing can always change but this looks like a solid forecast of now. As a NASCAR fan, I do not want to see this forecast, but if you know my style or new to my weather forecasts, I will tell you what I think and see no matter how it may impact an upcoming race.
Please follow me on Twitter @NASCAR_WXMAN for the latest Weather updates during the race.
This entry was posted by Brian Neudorff on February 22, 2011 at 5:43 PM, and is filed under 2011 NASCAR Season, Bashas' Supermarkets 200, Camping World Truck Series, Lucas Oil 150, NASCAR Weather, Nationwide Series, Phoenix International Raceway, Race Forecast, Race Tracks, Race Weather, Races, Sprint Cup Series, Subway Fresh Fit 500. Follow any responses to this post through RSS 2.0.You can leave a response or trackback from your own site.