NASCAR 2013 Daytona 500 Race Day Weather Forecast: Rain Threatens but Think We Race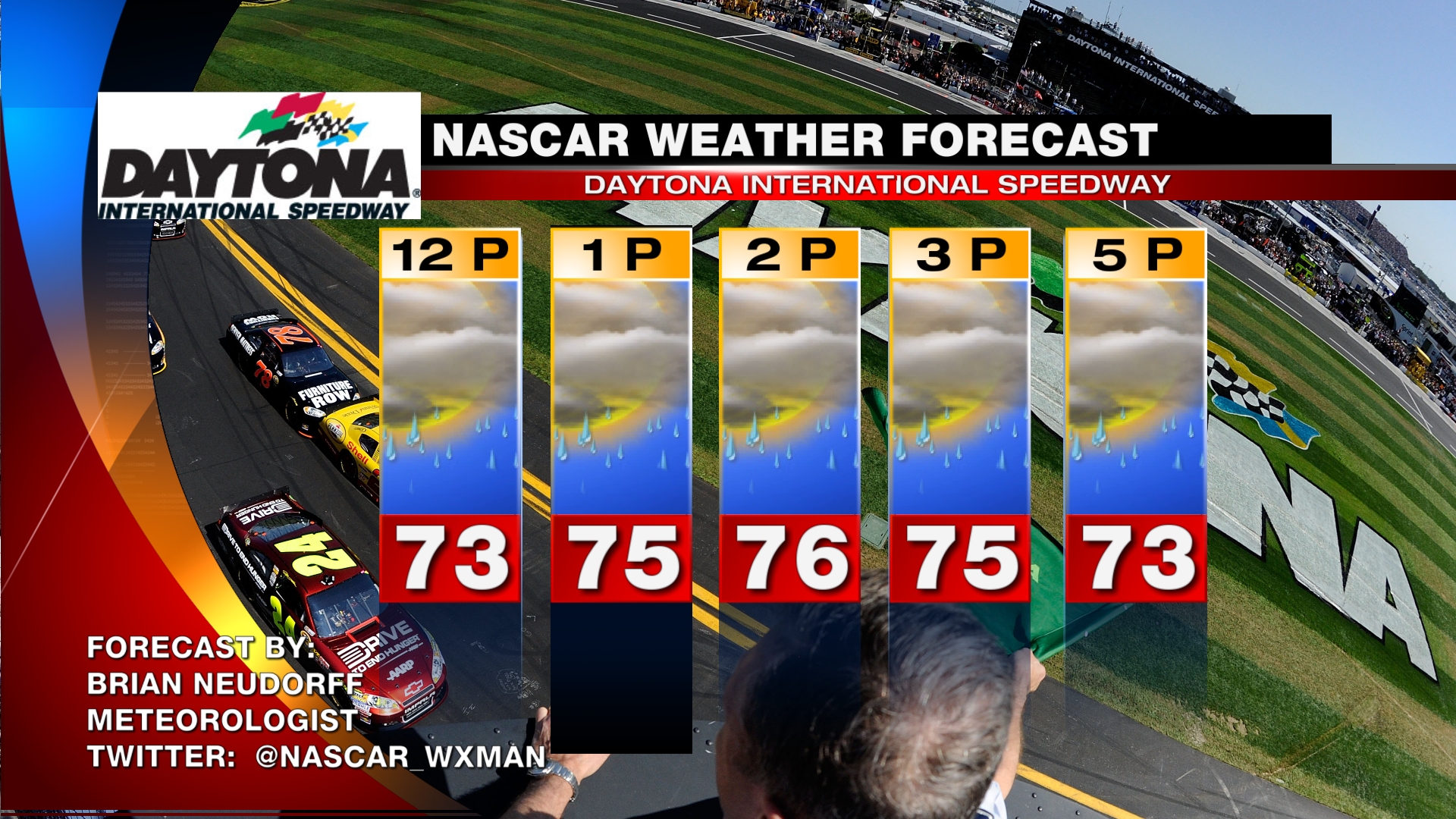 The threat of scattered showers and isolated thunderstorms remain in the forecast this afternoon for the 55th running of the Daytona 500. Cold front will stall across north-central Florida, the location of where this front stalls will be key to where most of the shower and thunderstorm activity occurs.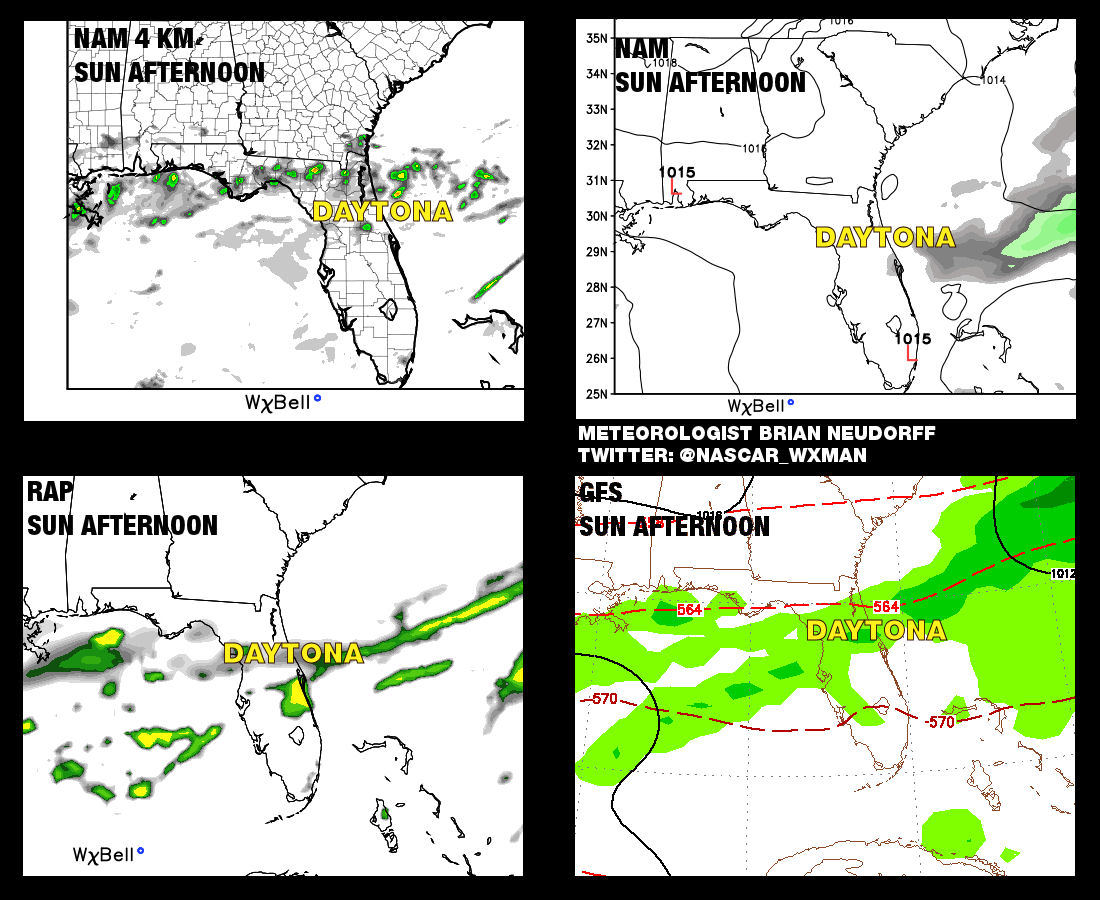 The above image represents four different forecast models for Sunday afternoon. They all agree that there will be scattered showers along with dry breaks. The only major difference is the location of where the front stalls. As mentioned, this could be the difference of a few delays or a wet afternoon out at the track.
DO WE RACE TODAY? I am sticking with my original forecast, so the answer here is yes. Rain delays and red flags due to weather are a real possibility but because of the scattered nature of the rain, there should be period of dry time. It will give Daytona International Speedway a chance to try out their new track drying system the Air Titan.
THE ODDS WE GET THE RACE IN TODAY? Although I anticipate some rain delays, I would say we have a 50% to 60% chance of getting the race in today and not having to come back on Monday.
This is a challenging forecast, and I expect a long day of keeping an eye on the radar as I watch the race and race coverage this afternoon. As weather changes today please follow me on Twitter @NASCAR_WXMAN and like me on Facebook for the latest weather updates through the weekend.
Conditions in Daytona Beach, FL: Click here for Current Weather Conditions – Look at Doppler Radar | Mobile Friendly Site | Mobile Radar
Complete Forecast and Schedule over on SBNation NASCAR Page.
This entry was posted by Brian Neudorff on February 24, 2013 at 12:38 AM, and is filed under 2013 NASCAR Season, Daytona 500, Daytona International Speedway, NASCAR Weather, Race Forecast, Race Tracks, Race Weather, Race Weekend, Races, Sprint Cup Series. Follow any responses to this post through RSS 2.0.You can leave a response or trackback from your own site.