Toyota/Save Mart 350
0

FORECAST UPDATE SUNDAY 1:30 p.m. EDT (6/24/2012):
Great weather this afternoon at Sonoma for the first road coarse race on the Sprint Cup Series schedule. Temperatures will be in the low 70s later this afternoon, plenty of sunshine and there could be some gusty winds. Winds will be out of the west between 10 to 20 mph and some gust could  be at or over 25 mph.
Complete NASCAR weather forecasts and schedule over at SB Nation.com.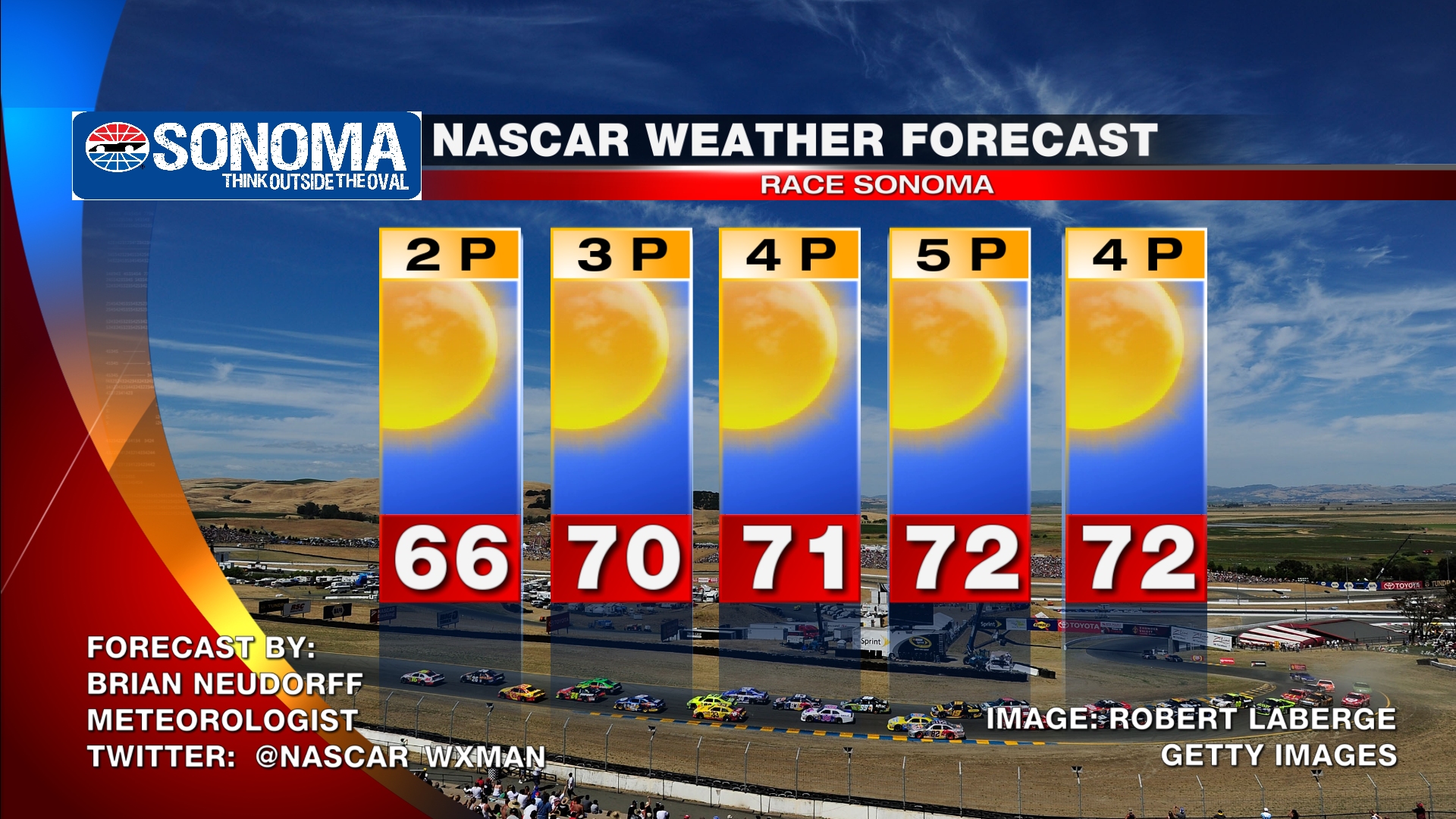 Conditions in Sonoma, CA:
Click here for Current Weather Conditions – Look at Doppler Radar | Mobile Friendly Site | Mobile Radar