Sprint Cup All-Star Race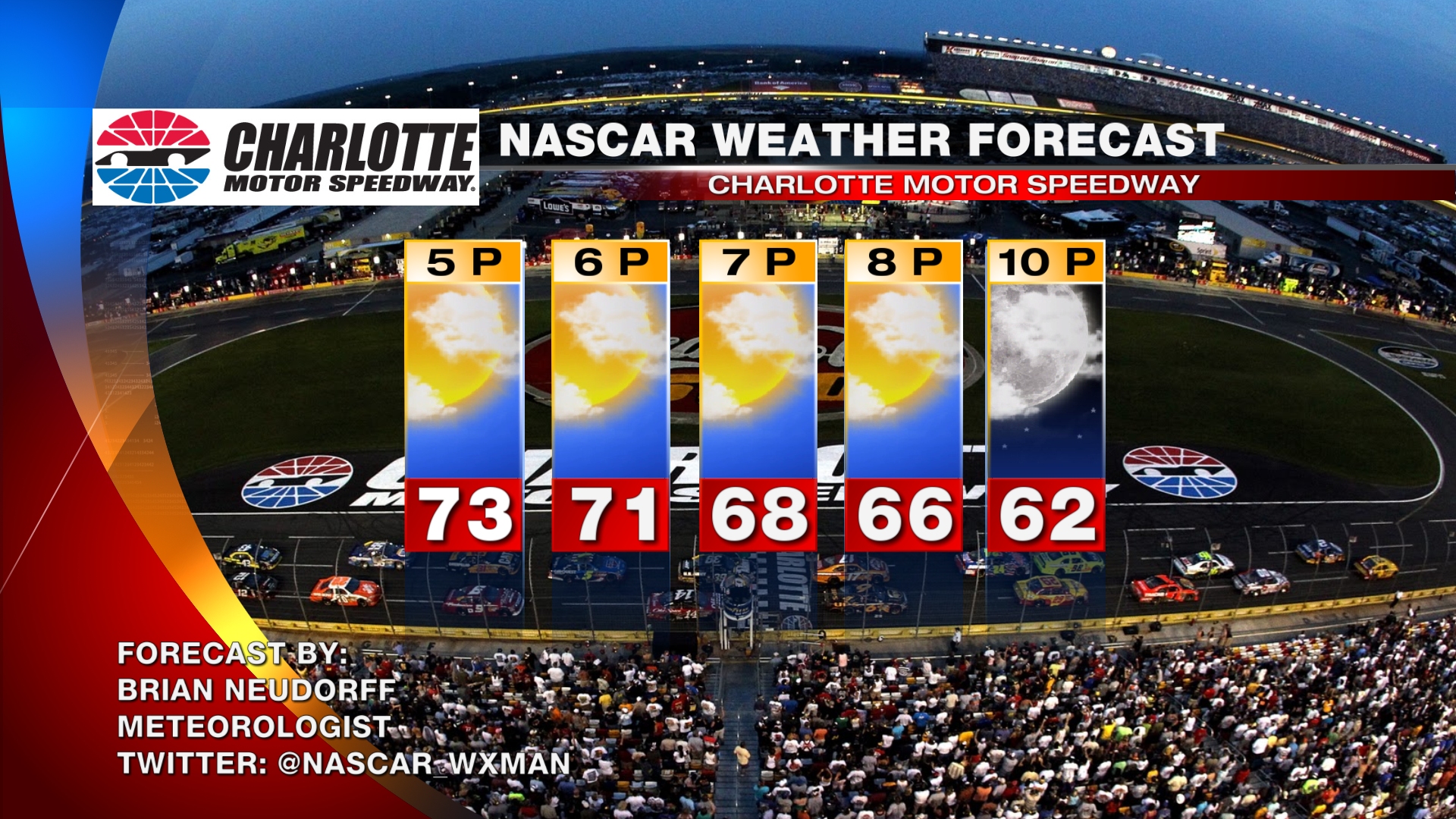 Weather for both tonight's Sprint Cup All-Star race at Charlotte Motor Speedway and the Nationwide race at Iowa Speedway on Sunday look to be quiet from weather stand point. Fair weather is expected for both and pleasant racing temperatures. Detailed forecasts for both races can be found below.
Follow me on Twitter @NASCAR_WXMAN and like me on Facebook for the latest weather updates throughout the weekend.
Conditions in Charlotte, NC: Click here for Current Weather Conditions – Look at Doppler Radar | Mobile Friendly Site | Mobile Radar
SATURDAY:
7:10 p.m. EDT
Sprint All-Star Race qualifying – Mostly sunny – temp: 68
9:10 p.m. EDT
Sprint All-Star Race – Mostly clear – temp: 64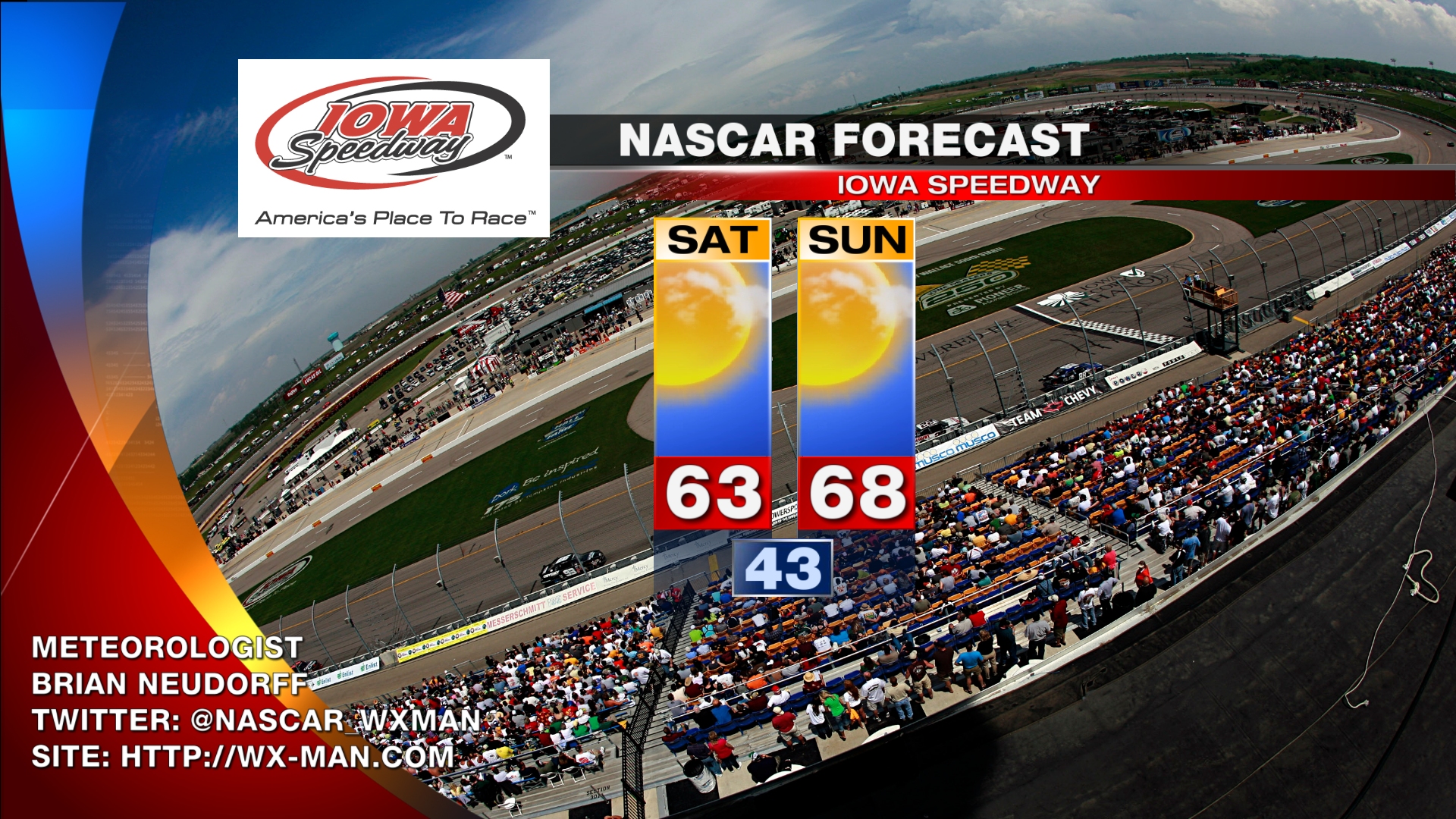 Conditions in Newton, IA: Click here for Current Weather Conditions – Look at Doppler Radar | Mobile Friendly Site | Mobile Radar
SUNDAY:
1 p.m. EDT
Nationwide pre-race – Mostly sunny – temp: 63
2 p.m. EDT
Nationwide Race – Mostly sunny – temp: 65
3 p.m. EDT
Nationwide Race – Mostly sunny – temp: 67
4 p.m. EDT
Nationwide Race – Mostly sunny – temp: 67
5 p.m. EDT
Nationwide Race – Mostly sunny – temp: 67