Coke Zero 400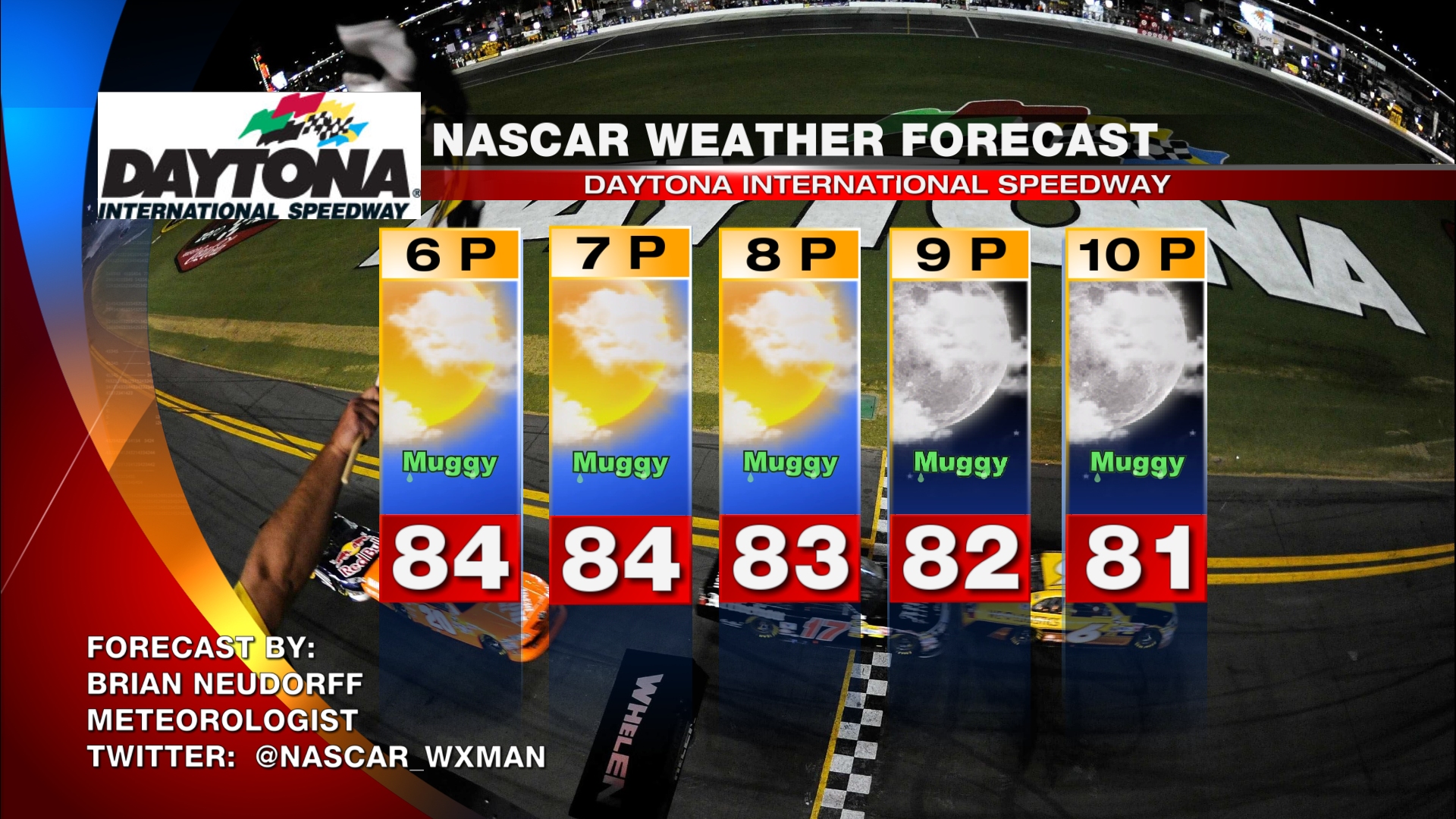 After dealing with rain and the threat of rain the last several weekends, NASCAR finally gets a break with tonight's Sprint Cup race at Daytona International Speedway.
High pressure located out over the Atlantic Ocean will continue to keep the eastern shores of Florida mostly dry. While there is a small chance of a pop-up shower or thunderstorm, most, if not all the rain activity, will take place through central and western Florida.
The weather forecast for today across Daytona Beach is partly to mostly sunny, hot and humid, with an afternoon high temperatures of near 90 degrees. There is a small chance of an isolated afternoon shower or storm, but with the sea breeze coming in from the east, the activity will be more inland away from Daytona International Speedway.
For the NASCAR Sprint Cup race, the Coke Zero 400, it will be partly cloudy with race temperatures in the low to mid 80s.
Please follow me on Twitter @NASCAR_WXMAN and like me on Facebook for the latest weather updates through the weekend.
Conditions in Daytona Beach, FL: Click here for Current Weather Conditions – Look at Doppler Radar | Mobile Friendly Site | Mobile Radar
SATURDAY:
6:30 p.m. EDT
Sprint Cup Series Pre-race – Partly sunny – temp: 84
7:30 p.m. EDT
Sprint Cup Series Race – Partly sunny – temp: 83
8:30 p.m. EDT
Sprint Cup Series Race – Partly cloudy – temp: 82
9:30 p.m. EDT
Sprint Cup Series Race – Partly cloudy – temp: 81
10:30 p.m. EDT
Sprint Cup Series Race –Partly cloudy – temp: 80