Coca-Cola 600

3

FORECAST UPDATE SATURDAY 1 p.m. EDT (5/26/2012):
Some moisture associated with tropical storm Beryl will work into the Carolinas Sunday. This moisture has to fight an area of high pressure and dry air, but there could be a few isolated showers in the afternoon but most of the time should be dry.
Complete NASCAR weather forecasts and schedule over at SB Nation.com.
Conditions in Charlotte, NC:
Click here for Current Weather Conditions – Look at Doppler Radar | Mobile Friendly Site | Mobile Radar
Complete Broadcast Schedule From NASCAR.com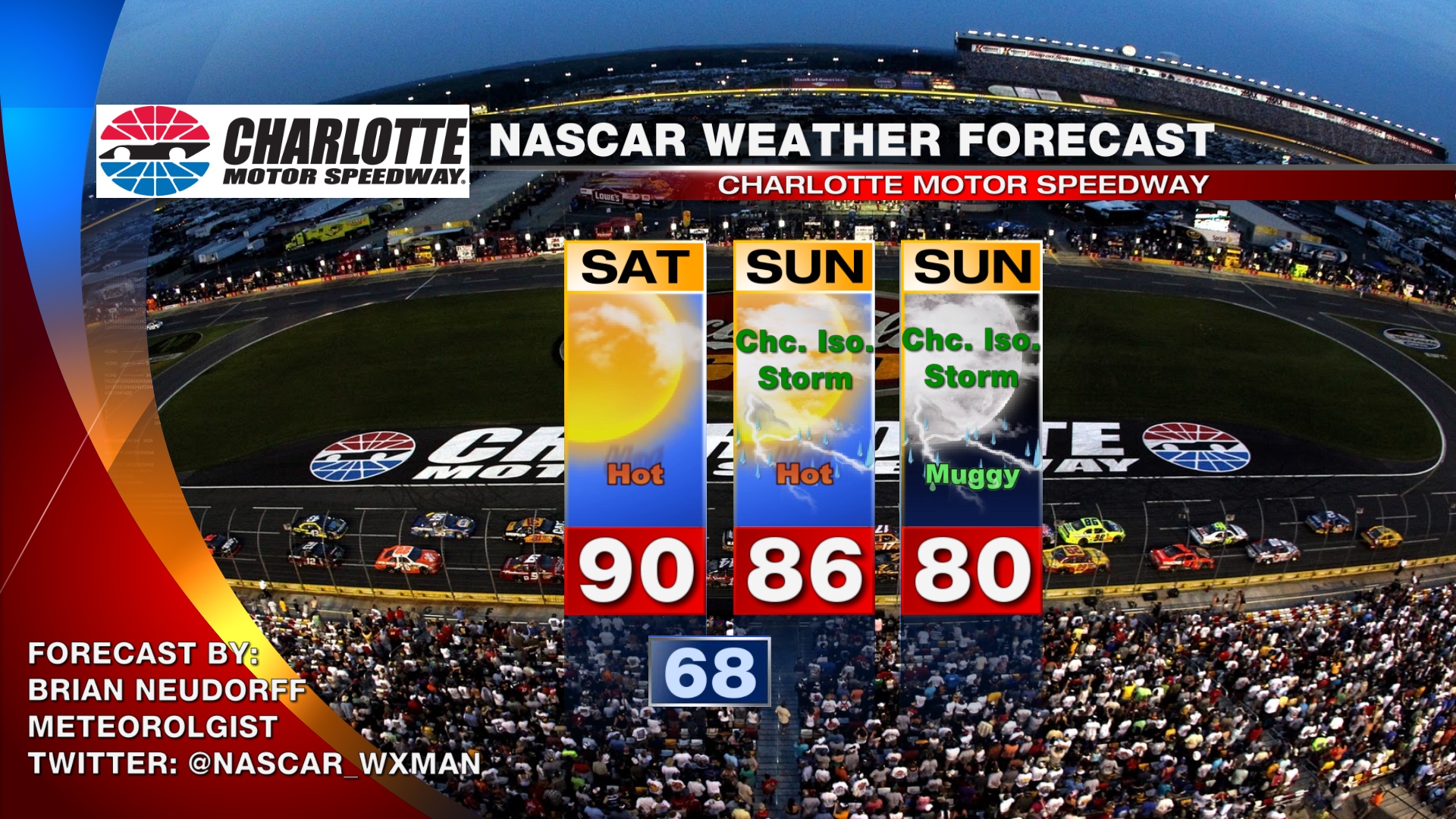 Special offer for NASCAR WXMAN readers:
Purchase MyWARN by May 31st for a one time cost of $9.99. Purchases of MyWARN on or after June 1 will fall under an $11.99 annual subscription fee pricing structure.
When you initialize the app on your phone, be sure to enter the promotional code NASCARWX to be entered in a drawing for a $10 iTunes gift card. Ten lucky winners will be drawn from the NASCAR WXMAN purchasers on June 1, 2012. Don't forget to enter your email as well. MyWARN will never email you without your permission (unless you win!) nor divulge your email addresses to any other agencies.
Click the App Store logo below or to the right to view the app in the App Store.