Race Weekend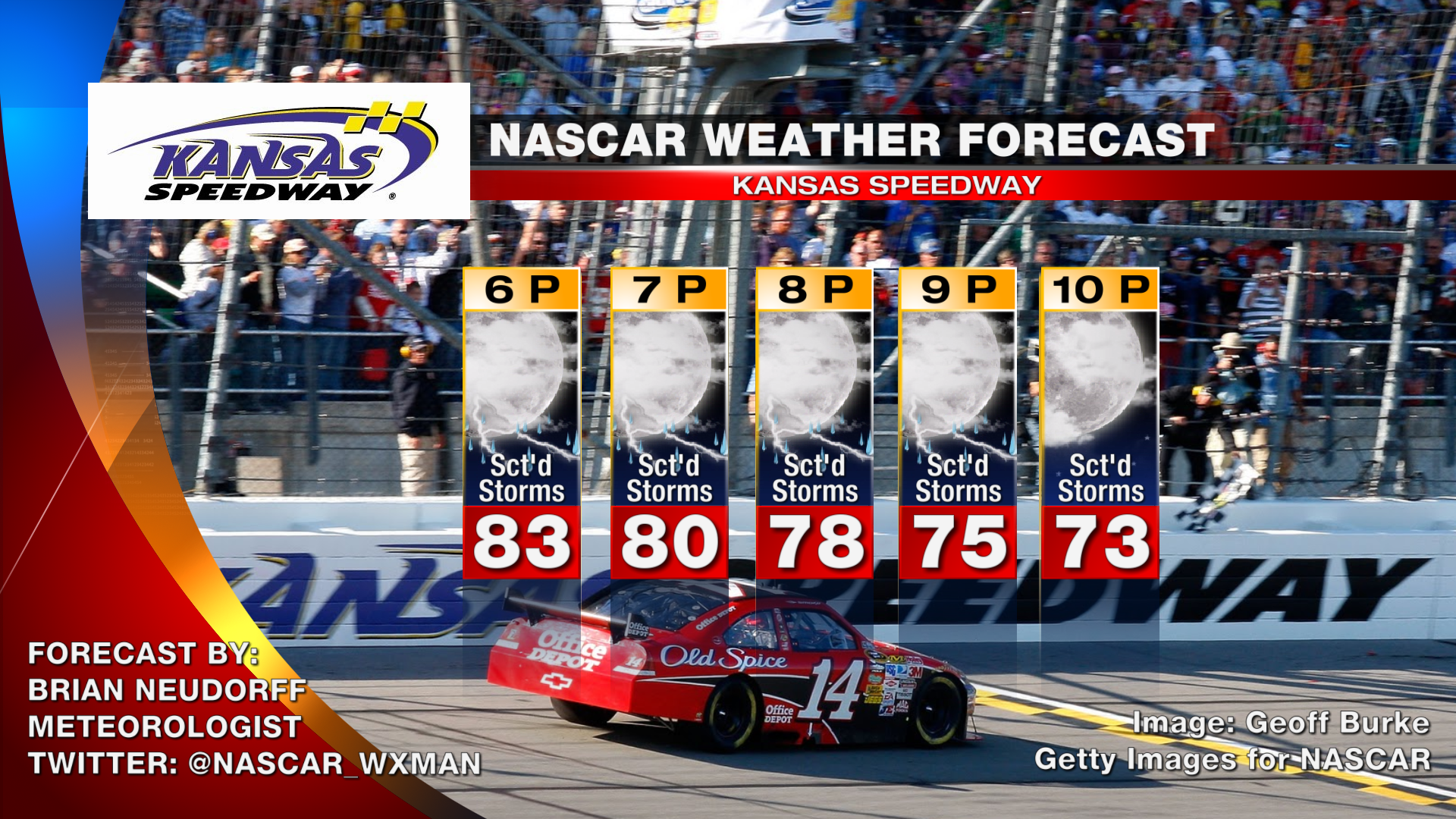 It's race day at Kansas Speedway for tonight's Sprint Cup 5-Hour Energy 400. You may want to have a few 5-Hour energies around just in case a few scattered to isolated storms pop up later this afternoon and evening over the track.
Warm front lifting north later today across eastern Kansas and western Missouri will spark areas of showers and thunderstorms later this afternoon and evening. Looking at the latest data this morning, it appears the window of development is between 3 p.m. CDT to 8 p.m. CDT.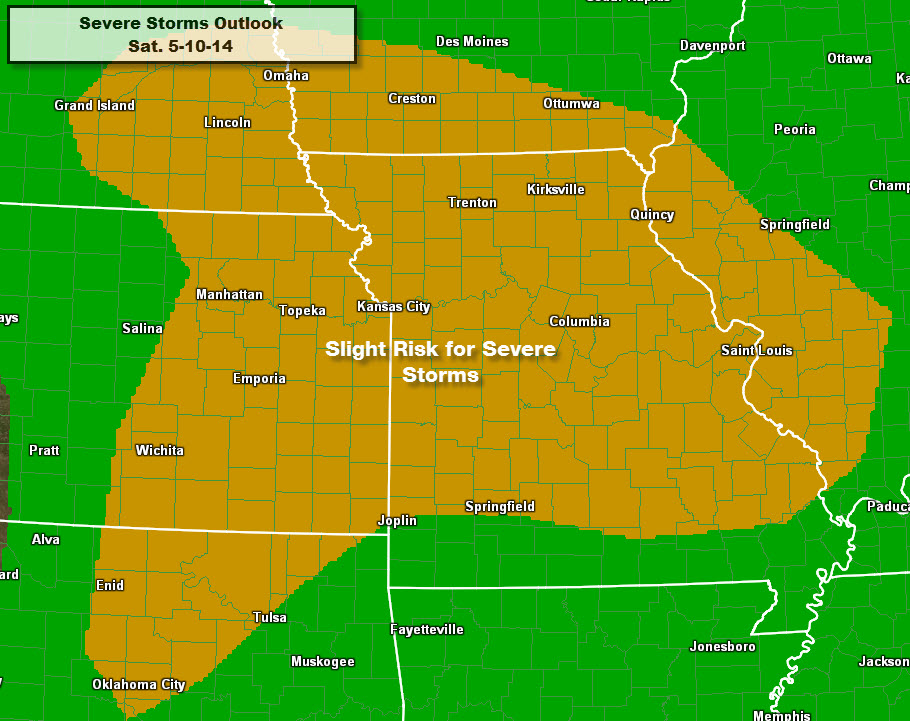 The Storm Prediction Center out of Norman, Oklahoma has the Kansas City metro area under a "slight risk" for severe thunderstorms later this afternoon. This means that any storms that form later today has the potential to be severe. A severe storm will have strong damaging winds of over 58 mph and hail of one inch in diameter or larger. That appears to be the main threat with any storm that forms today. While these storms could form a tornado, the threat is not very high.
This forecast is challenging because we are dealing with scattered showers and storms. Imagine taking a bag of marbles, dumping them on a checkered board patterned floor and trying to predict exactly what square each marble will land. It's nearly impossible and that is the scenario for this afternoon.
We know storms will form later today over the area, we know between what times to expect this but we can't pinpoint exactly where and when these storms will occur. If you are going to the track today, keep an eye to the sky and as soon as you see the skies get dark and you hear thunder, seek shelter immediately.
WILL WE RACE TONIGHT? Yes, I think NASCAR gets the 5-Hour Energy 400 in this evening. While a couple of rain related delays are not out of the question I give the odds of racing and finishing tonight to be better than 75 percent.
Please follow me on Twitter @NASCAR_WXMAN and like me on Facebook for the latest weather updates through the week.
Conditions in Kansas City, KS: Click here for Current Weather Conditions | Look at Doppler Radar | Mobile Friendly Site | Mobile Radar
SATURDAY:
6:30 p.m. EDT
Sprint Cup pre-race – Partly cloudy, scattered storms – temp: 83
7:30 p.m. EDT
Sprint Cup race – Partly cloudy, scattered storms – temp: 80
8:30 p.m. EDT
Sprint Cup race – Partly cloudy, scattered storms – temp: 77
9:30 p.m.EDT
Sprint Cup race – Partly cloudy, scattered storms – temp: 74
10:30 p.m.EDT
Sprint Cup race – Partly cloudy, scattered storms – temp: 72
11:30 p.m.EDT
Sprint Cup race – Partly cloudy, scattered storms – temp: 70