Phoenix International Raceway

LOOK AT RADAR: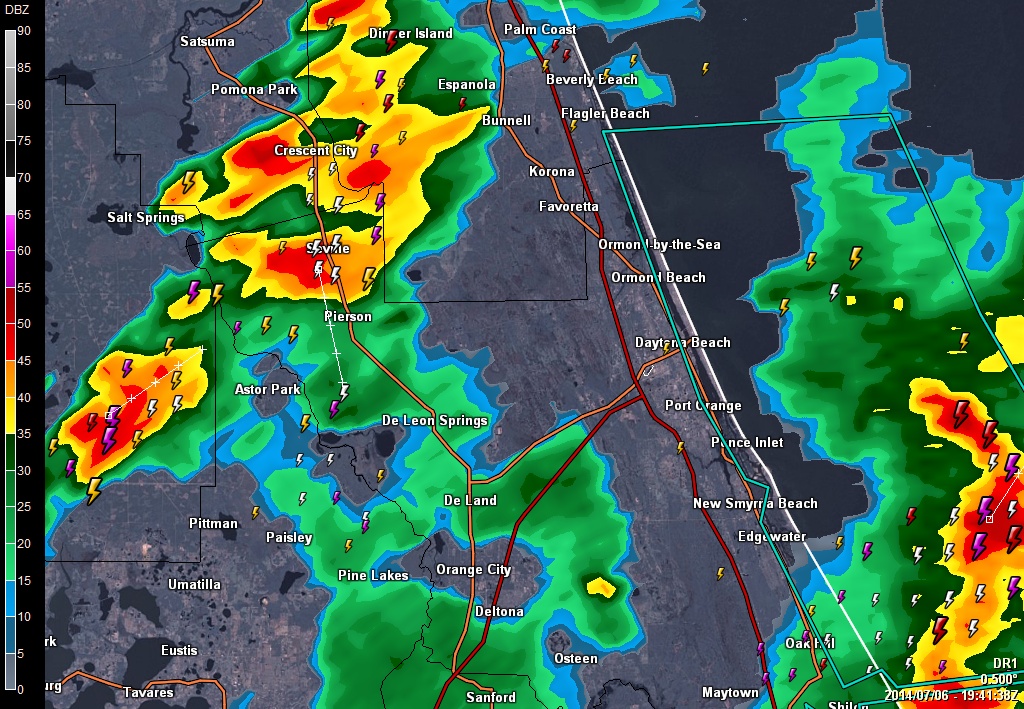 Need to hit refresh to refresh the Radar image…
11:30 a.m. Update – Rain showers around Phoenix International Race way continue to be either to the east or the west and missing the track completely. In my weather forecast over on SBNation.com, I mentioned there could be windows of opportunity, and we are seeing one of these with Sprint Cup practice. How long will this window last, hard to tell. I looked over new forecast data this morning and while there are extended periods of dry where the track is located, rain and storms could form just about anywhere.
One of the toughest things to forecast around are mountains and valleys. I experience that here in Twin Falls, Idaho daily. The mountain ranges near and around the track could be the saving grace for most of the day.
SUNDAY'S WEATHER FORECAST:
Rain is expected to move out of the area early Sunday morning, with morning clouds giving way to afternoon sunshine, While Sunday will be mostly dry, there is a small chance that a few isolated pop-up showers could form during the afternoon. While one of these showers could hit the track, the likelihood is very low. The odds of having a rain shower hit Phoenix International Raceway on Sunday is around 15 percent.
With another weekend with rain in the forecast, follow me on Twitter @NASCAR_WXMAN and like me on Facebook for the latest Weather updates through out the weekend.
Conditions in Phoenix, AZ: Click here for Current Weather Conditions | Look at Doppler Radar | Mobile Friendly Site | Mobile Radar
SATURDAY:
11:00 a.m ET
Sprint Cup Series practice – Poss. Showers and possible thunderstorm – temp: 59
12:10 p.m ET
Nationwide Series qualifying – Poss. Showers and possible thunderstorm – temp: 60
2:00 p.m ET
Sprint Cup Series Final practice – Poss. Showers and possible thunderstorm – temp: 62
3:45  p.m ET
Nationwide Series race – Poss. Showers and possible thunderstorm – temp: 65
5:30  p.m ET
Nationwide Series race – Poss. Showers and possible thunderstorm – temp: 68
6:30  p.m ET
Nationwide Series race – Poss. Showers and possible thunderstorm – temp: 68
7:30  p.m ET
Nationwide Series race – Poss. Showers and possible thunderstorm – temp: 66
8:30  p.m ET
Nationwide Series race – Cloudy, chance of shower/storm – temp: 64
9:30  p.m ET
Nationwide Series race – Cloudy, chance of shower/storm – temp: 63
10:30  p.m ET
Nationwide Series race – Cloudy, chance of shower/storm – temp: 60
11:30  p.m ET
Nationwide Series race – Cloudy, chance of shower/storm – temp: 60
SUNDAY:
1 p.m ET
Sprint Cup pre-race – Sun and clouds – temp: 60
2 p.m ET
Sprint Cup pre-race – Sun and clouds, chc, of an isolated shower – temp: 63
3 p.m ET
Sprint Cup race – Sun and clouds, chc, of an isolated shower  – temp: 65
4 p.m ET
Sprint Cup race – Partly sunny, chc, of an isolated shower – temp: 68
5 p.m ET
Sprint Cup race – Partly sunny, chc, of an isolated shower – temp: 71
6 p.m ET
Sprint Cup race – Partly sunny, chc, of an isolated shower – temp: 70