Chicagoland Speedway
0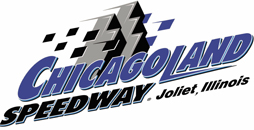 Click here for the Latest Forecast
Conditions in Joliet, IL:
Click here for Current Weather Conditions – Look at Doppler Radar | Mobile Friendly Site | Mobile Radar
Complete Broadcast Schedule From NASCAR.com
UPDATE MONDAY 10 AM EDT:
Mostly cloudy, some sun this morning but before the race starts there is one little disturbance to the west that could produce a few sprinkles, at worst a light shower, before the start of the race. Personally it appears on radar as a non issue.
Once into the afternoon expect clouds to clear, winds will pick up a little out of the northwest to 10 to 20 mph. It will remain cool with high temperatures near or in the low 70s. Race time temperature in the mid 60s.
PREVIOUS FORECAST DISCUSSION MONDAY 3 AM EDT:
Like at Atlanta, NASCAR did everything it could to try and dry the track so there could be racing on Sunday. Unfortunately, mother nature and the weather are out of NASCAR's control. After showers returned in the evening NASCAR made the decision to postpone the race until 11am CDT (Noon EDT). Now the question is what will the weather be for Monday morning?
As I write this, steady rain continues across northern Illinois and will into the early morning. The steady rain could last until 6 or 7 am CDT Monday morning with scattered to isolated light showers, maybe some drizzle into late morning. Although there is light rain in the forecast for Monday morning I think we are good by the time the cars roll off at 11am CDT. From there just clouds and some sunshine and should improve as the afternoon wears on. Highs will be near 70.
MONDAY
12:00 p.m EDT
Sprint Cup Race – Mostly cloudy, lingering isolated shower or drizzle but should be dry – temp: 67
Please follow me on Twitter @NASCAR_WXMAN for the latest Weather updates during the race.