GRAND-AM

0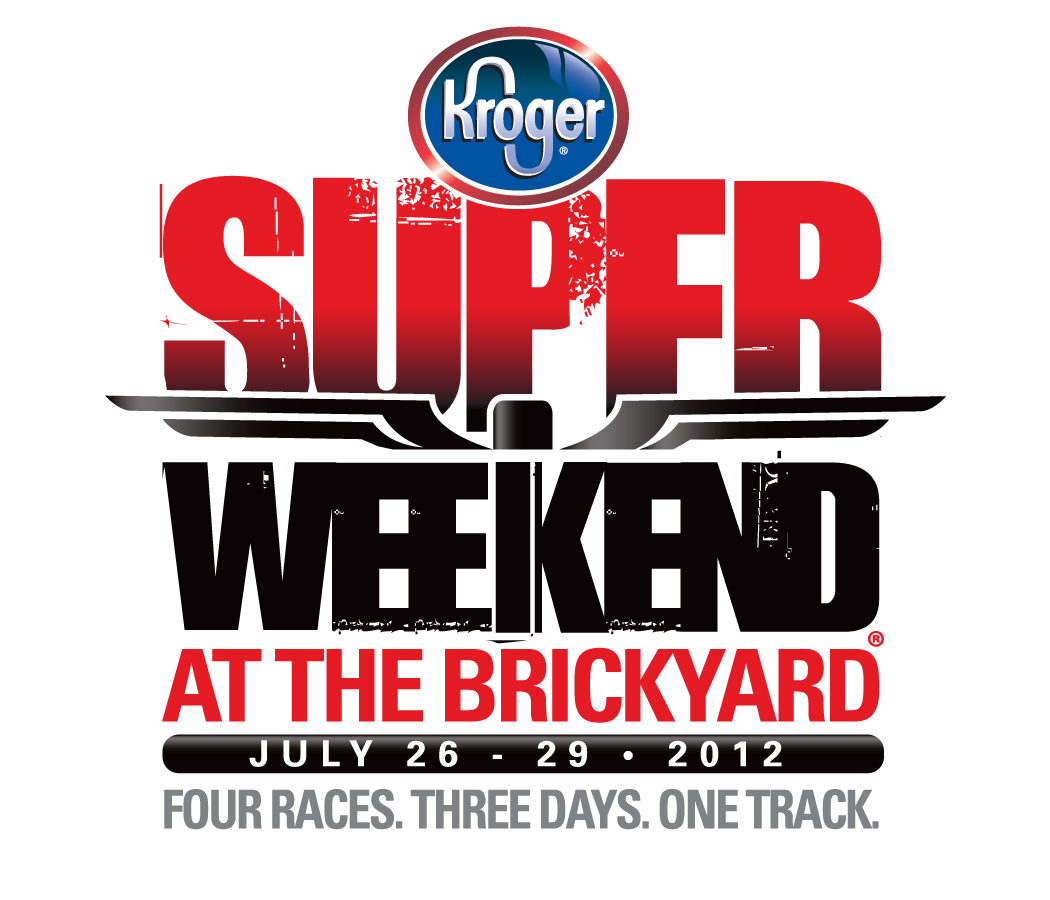 FORECAST UPDATE THURSDAY 8:00 a.m. EDT (7/26/2012):
I'm traveling today to Indianapolis so my updates will be limited but the main focus of this update is the potential for severe storms later this afternoon in Indianapolis and even into Ohio, Pennsylvania, New York and other parts of the Northeast.
The focus of this activity will be from a cold front moving through the state. There is plenty of moisture and heat creating a very unstable atmosphere. These storms could have heavy rain (which is needed in Indiana) but potentially damaging winds of gusts of 70 to 80 mph, and hail over an inch in diameter.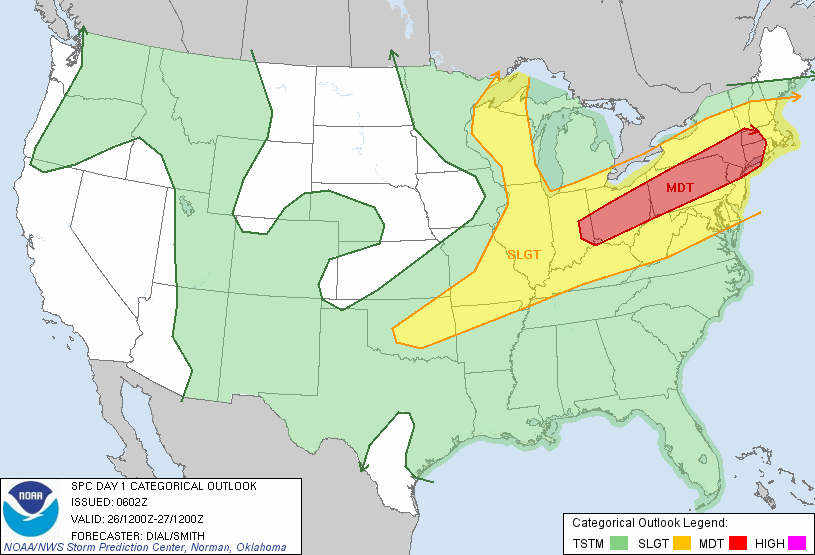 Nationwide Practice is at 12:00 PM EDT, temperatures could already be in the 90s and storms will begin to threaten and will continue as we go into the afternoon. Final practice is at 3:30 PM EDT and that could be around the time storms are moving through.
Later this weekend my complete NASCAR weather forecasts and schedule can be found over at SB Nation.com.
I am also proud to say that your Unofficial NASCAR Weatherman is part of the 2012 Brickyard 400 Social Media Garage. I will be doing a lot of work from Indianapolis this weekend. From my regular updates on SBNation.com. I will also be updating  Twitter – @NASCAR_WXMAN and on Facebook. Catch my weekly weather forecast on Sirius XM NASCAR The Morning Drive.
I will try to post video as well photos through the weekend.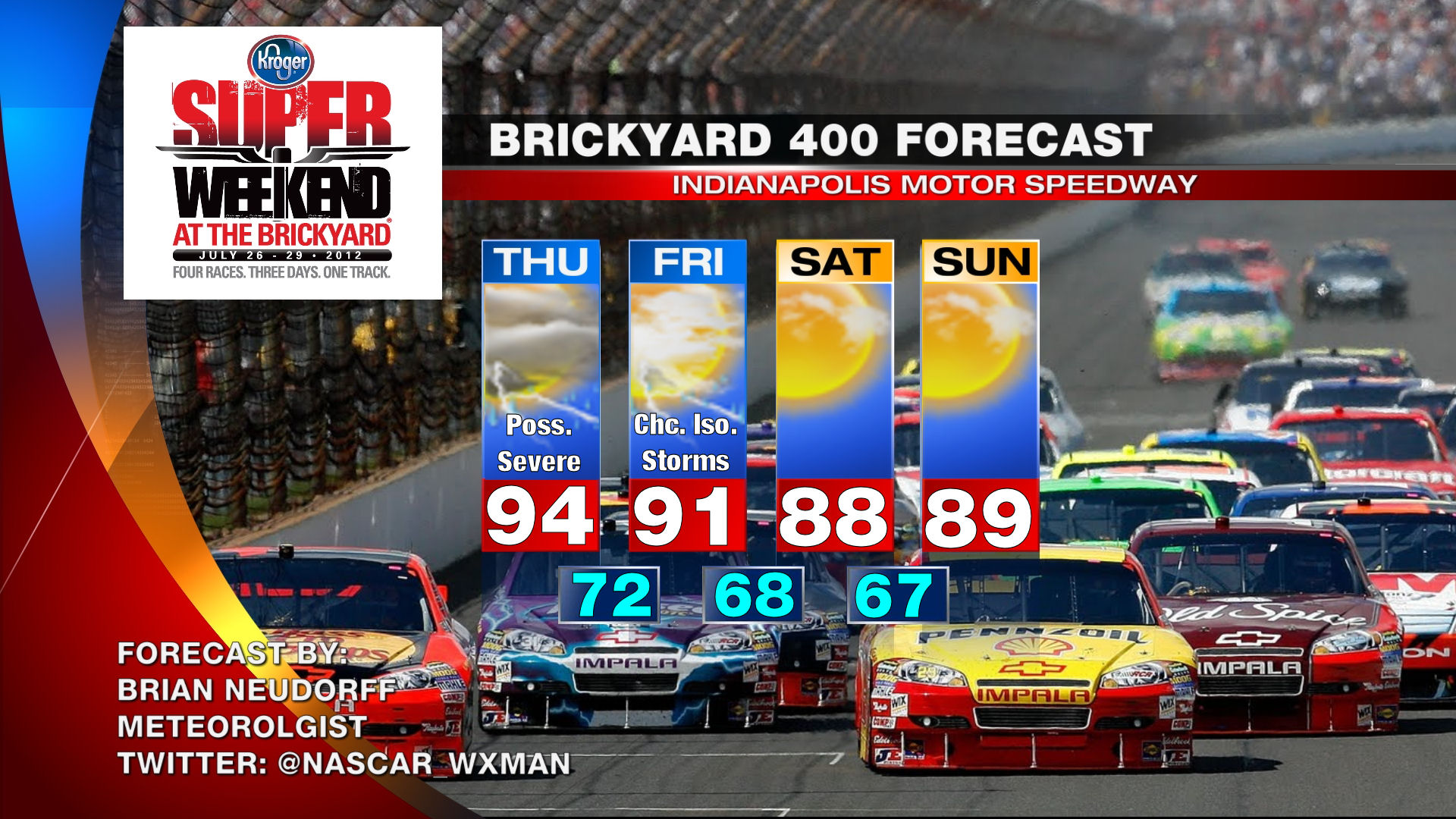 Conditions in Indianapolis, IN:
Click here for Current Weather Conditions – Look at Doppler Radar | Mobile Friendly Site | Mobile Radar
Complete Broadcast Schedule From NASCAR.com